The two young princesses occasionally make diplomatic trips to places that seem exotic, such as Sandakar in the deserts far west of Erogenia.
Here, of course, they avail themselves of such luxuries as are afforded those of their rank and importance, such as the bath houses of the
royalty.
Enjoy!
Happy Valentine's Day all!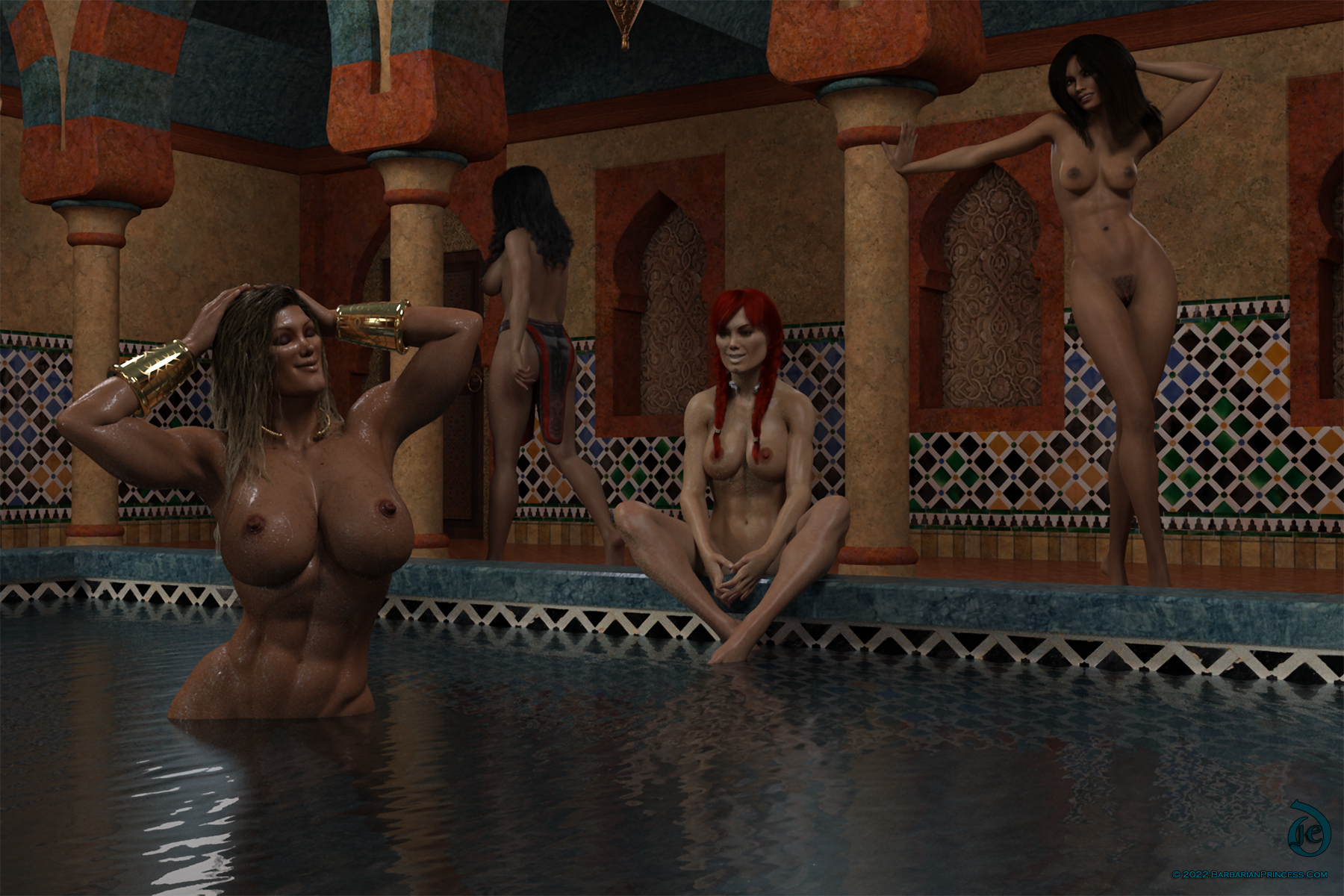 Warmest regards,